HOW TO FIND THE WORD
蕁麻疹
Even if you cannot read the first kanji, but can read the second or any of the other kanji in this word you can easily find this word in this dictionary.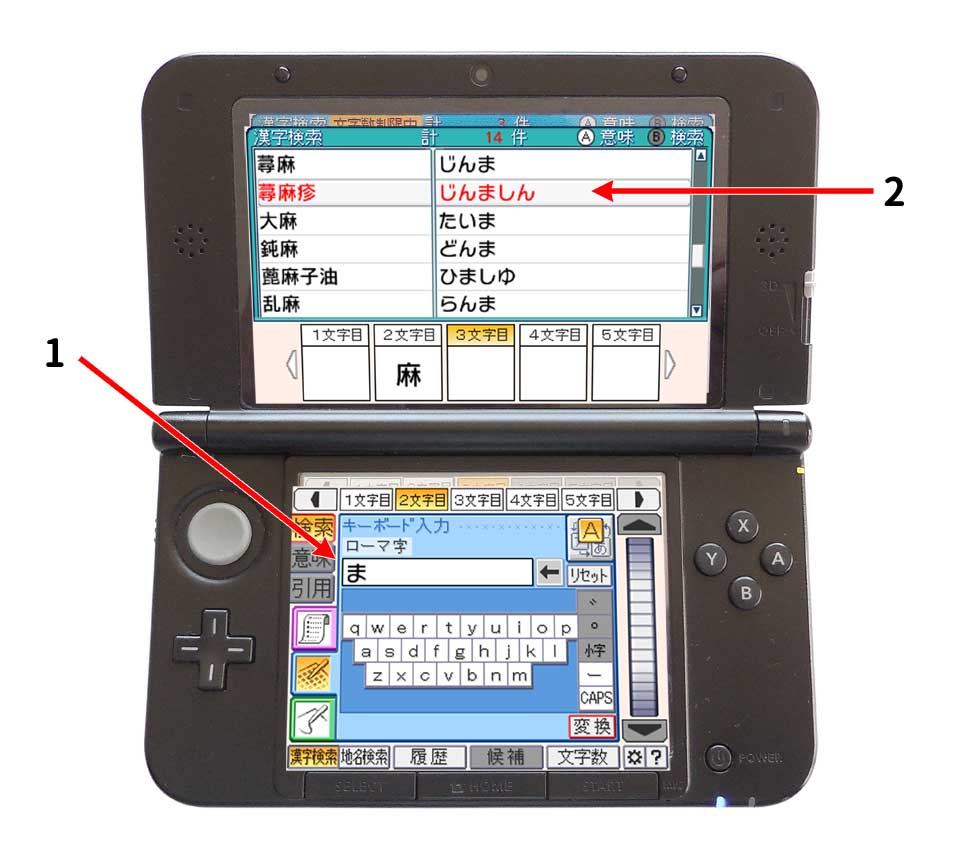 In this example we are using the romaji (alphabet) keyboard. You can also use the katakana keyboard, the hiragana keyboard, or the kanji input.
Step 1: Type the reading of the kanji you know. In this example, the reading of the 2nd kanji ま. You can also type あさ which is another reading of this kanji.
Next: You will see a list of words with 麻 as the 2nd kanji.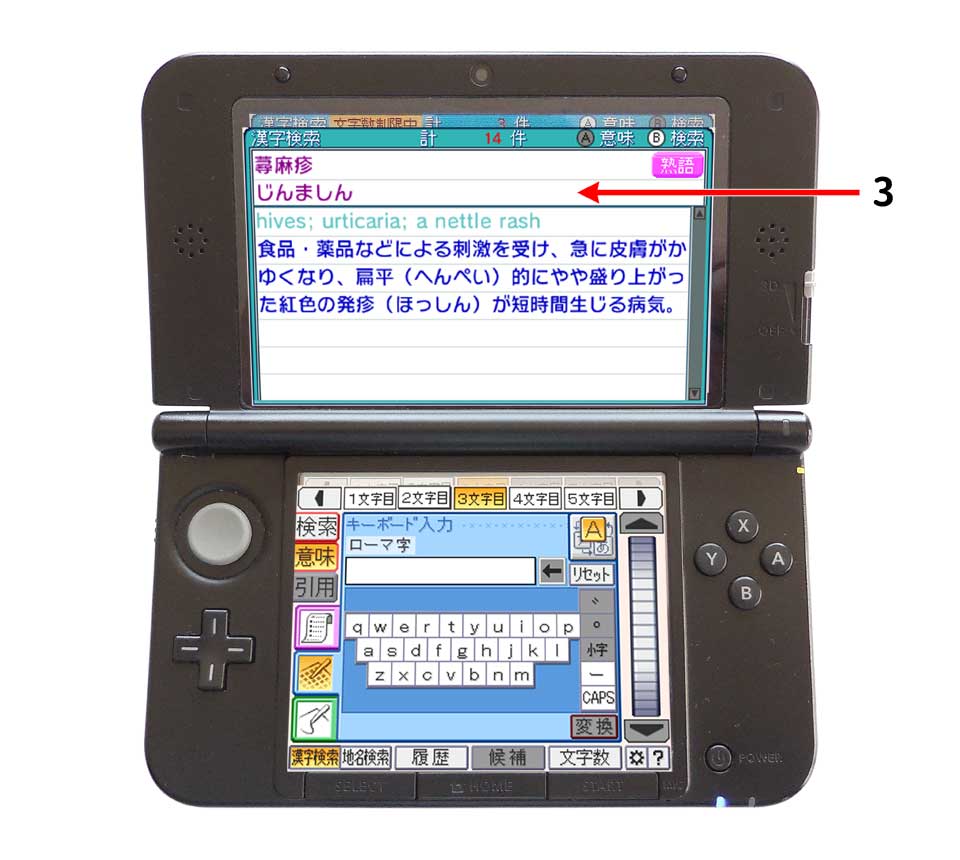 Next: The pronounciation of this word and the meaning in both Japanese and English is displayed.

© Altron Corporation All rights reserved